Are you struggling with regrets and find it hard to forgive yourself?
Friend, do you have regrets from your past? I wrote this book because I understand. I struggled with forgiving myself but finally found freedom. It's time to forgive yourself and be free of regrets from your past mistakes.
GOODBYE, REGRET: FORGIVING YOURSELF OF PAST MISTAKES is available for purchase on Amazon. If you know a woman who struggles with forgiveness, it makes a great gift!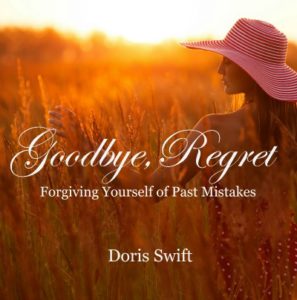 Download my free ebook, Step Out of Your Doubt and Into Your Calling: Walking Boldly in God's Plans for Your Life
Download my free ebook, Goodbye Regret: A Bible Study Guide and Prayer Journal
Save
Save
We May Be Done But We're Not Finished!!
I contributed a chapter to this book compilation, and you can grab a copy on Amazon! We May Be Done But We're Not Finished is filled with stories of women who are doing what they never aspired to do. Be encouraged that God is always faithful to complete the good work He began in us, no matter our age!
Update: We May Be Done But We're Not Finished won First Place at the 2022 Blue Ridge Mountain Christian Writers Conference Selah Awards in the Anthology category!!! Woot!!! Praise God!!!
Need a speaker for your next women's event? Check out my speaking page, and let's have a chat about it!