Podcast: Play in new window | Download (Duration: 36:52 — 25.4MB) | Embed
In today's episode, Empowering Survivors of Sex Trafficking, I'm talking with my friend Brandi Voth of The Power Project. Brandi mentors women who have been rescued from sex trafficking and helps them walk into a positive, purpose-filled future.
By the way, friend! If you're viewing this post via email, the podcast player to listen in can be found here.
Brandi is walking in her Fierce Calling. She's providing life coaching to women to help them realize their spiritual gifts and strengths so they can walk in their purpose and better serve the Kingdom of God.
In her book, The Power Project: A Journey of Purpose, she lays out tangible steps for the reader to take in following their own journey of purpose.
Thanks for Listening today!
I hope you were inspired, encouraged, and challenged by what Brandi had to share.
I loved chatting with her and hearing how she is using her God-given gifts to impact the world for Christ.
Isn't it cool how she not only teaches life and business skills, but she created a social enterprise hat company, The Power Hat Co., to employ these precious women she mentors.
That's what God does, friend. He know our needs and He uses us to meet the needs of others.
Loved that part in the show when Brandi shared about people saying it's such a small world when things come together in which she replies, "It's not such a small world, it's such a big God!" So true! She is making a difference and empowering survivors of sex trafficking.
Brandi can rock a hat for sure and she wants you to rock one too! Head on over to The Power Hat Co and use the code "POWERSQUAD" to receive a 10% discount off your purchase.
Besides being an author, speaker, mentor, and social entrepreneur, she's also a podcast host! Check out The Power Project Podcast!
On a personal note, Brandi is a boy mom to a 26 year old step-son, and a 14 and 11 year old. Her and her family live at a lake and enjoy fishing and wakeboarding. But her favorite place on earth is in her motorhome traveling the countryside.
She doesn't want women to just be inspired, she wants women to take action.
God has equipped her with such a great business sense and you can almost see her wheels turning with new ideas! She is creating new enterprises and mentoring leaders for the Kingdom.
Connect with Brandi!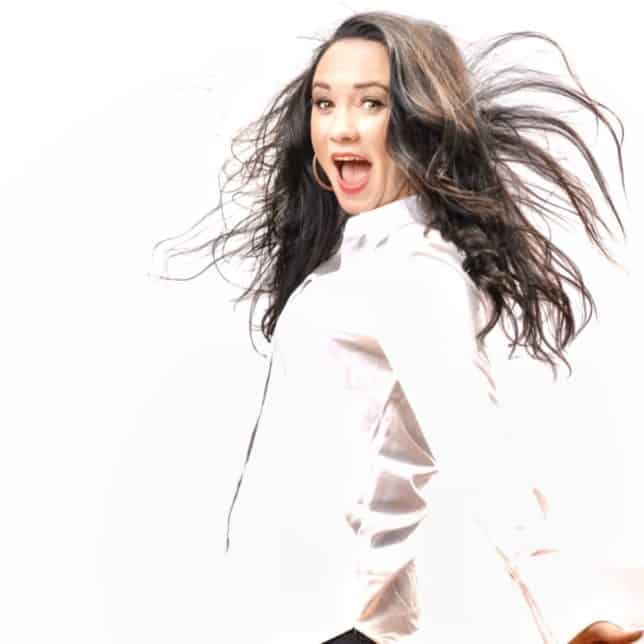 You can connect with Brandi at the-powerproject.com
Instagram @thepowerhatco and @brandivoth
Facebook: The Power Project
Connect with Me!
Subscribe to my podcast so you'll never miss an episode!
Also, check out dorisswift.com and hang out for a while. You'll find free resources, like my Fear Fighting Bible Verses, and my ebook, Step Out of Your Doubt and Into Your Calling.
Need help sharing your faith with others? Join my email list and receive my free resource, Simple Tips for Sharing Your Faith. in my monthly newsletter. Read my past blog posts and listen to previous podcast episodes all in one place.
Struggling with Forgiving Yourself?
Pick up a copy of my book, Goodbye Regret: Forgiving Yourself of Past Mistakes. It makes a great gift and is perfect for women's prison ministries, pregnancy centers, and women's ministry events.
I hope you'll join me next time when I talk with another woman who is taking action where her passion, compassion, and conviction intersect. Until then, friend, have a blessed week and I'll talk to you soon.
Stay awhile…
Check out Fierce Calling past episodes!