Podcast: Play in new window | Download (Duration: 42:46 — 29.4MB) | Embed

What happens when your faith feels flat?
Today on Fierce Calling my friend, Yvette Walker, shares how as a young girl she felt close to God and heard from Him, but when she became an adult–silence.
Hear how she reconnected with God and rediscovered the joy found in a flourishing relationship with Him. We can have a richer relationship with Christ and Yvette is called to share that joy with others.
Yvette Walker is the founder of Positively Joy Ministries at positivelyjoy.com and is the host of the award-winning Positively Joy podcast.
She's also is a college dean of students, so cool, and has been a newspaper editor, a news ombudsman, a reporter, and web manager.
God has equipped her with amazing past and current experiences and we get to hear all about it.
I know what Yvette shares will inspire, encourage, and challenge you, so listen in while I have a chat with Yvette Walker.
Quotes from the show…
"…I was a believer but I just did not understand the richness that the relationship could take on–I didn't know that; I didn't know what I was missing it."

"True joy is not a feeling, it's not being happy, it's not being satisfied, or all those things that I was measuring before–it's understanding the love of God, abiding by His love and His desires, and understanding that that is what puts His joy inside you and that joy makes you complete."

–Yvette Walker
Connect with Yvette!
You can connect with Yvette at positivelyjoy.com where you can find her free booklet, 5 Ways to Choose Joy plus other amazing resources and see her beautiful Bible journaling.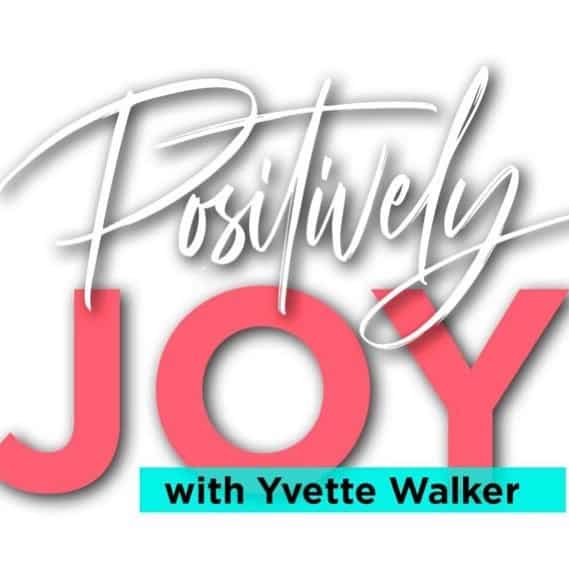 More about Yvette…
Yvette Walker is an award-winning journalist and educator. She is a writer, blogger, and lyricist of Christian songs. She married a Godly man named Tim, and they have three fur-kids: a black Labrador retriever named Lemon, a Maine Coon cat named Gato, and a Charcoal Tabby with green eyes named Jade. She is called to share God with others through the amazing way He has gifted her.
Yvette would love to hear from you so reach out and share how this episode blessed you!
Connect with me!
If you like listening to Fierce Calling, I would so appreciate it if you would take a moment to follow, rate, and leave a review over at Podchaser! It helps others discover the show too!
I'd also love to connect with you so reach out to me here on my Contact Page!
Check out my speaking page, grab my flyer, and let's talk about me speaking at your next women's event…
Free Gifts for You…
Grab one of my free downloads by scrolling down to the bottom of the page!
Love & God's Perfect Peace to You!
Doris