Podcast: Play in new window | Download (Duration: 32:52 — 30.1MB) | Embed
Have you ever compared yourself to the Proverbs 31 woman and failed miserably? When we read this passage in the Bible, at first glance we might view her virtues as unattainable. But when we do, we're missing what this passage is truly all about. Did you know the Proverbs 31 passage holds a military theme? Or that it is an acrostic poem of the Hebrew alphabet? Listen to this week's episode, Why we are the Proverbs 31 woman–A Fascinating Look Into the Hebrew Text, and gain a new and fresh perspective on this beloved passage.
My guest this week is Lauren Crews, author of Strength of a Woman: Why You Are Proverbs 31 . In her book, Lauren deep-dives into the Hebrew text and discovers the truth about the Proverbs 31 woman. She shares her insights with us and they are truly fascinating.
I know what Lauren shares will encourage, inspire, and challenge you–so listen in while I have a chat with Lauren Crews.
In Why We Are the Proverbs 31 Woman–A Fascinating Look Into the Hebrew Text, We're talking all about this amazing book …
More About Lauren …
Lauren Crews is an award-winning author and holds an MDiv from New Orleans Baptist Theological Seminary. With twenty years' experience in women's ministry, she dives deep into God's word and is eager to share the many layers with women in all roles of life. She resides in Jacksonville, FL with her husband and two brown labs who have their humans well trained.
Let's Stay Connected!
Scroll down and grab my free resources. When you do you will also receive a monthly newsletter with encouragement and great resources!
Love Fierce Calling?
Following, rating, and leaving a review over at Podchaser helps others discover the show too!
Need a Speaker for Your Next Women's Event?
Check out my speaking page, grab my flyer, and let's talk about me speaking at your next women's event…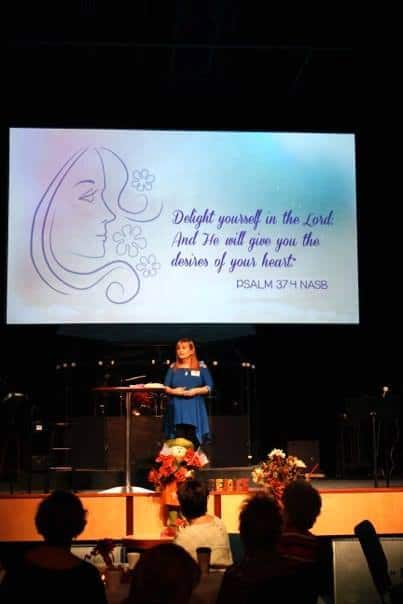 Free Gifts for You…
Grab one of my free downloads by scrolling down to the bottom of the page!
Love & God's Perfect Peace to You!
Doris